Good evening to you all! Thank you all for commenting on my posts and following me! WOO 28 followers! Let's make it to 30,shall we? I'll be stoked :)
Today i got my DIY blazer out, remember that one with hairy shoulders and golden buttons? Ha, well today i wore it with my stripey shorts and my cuuute panda shirt that my friend got me from Australia. Today was also the first time of me wearing these sunglasses, they really remind me of the cat eye glasses that are back in fashion!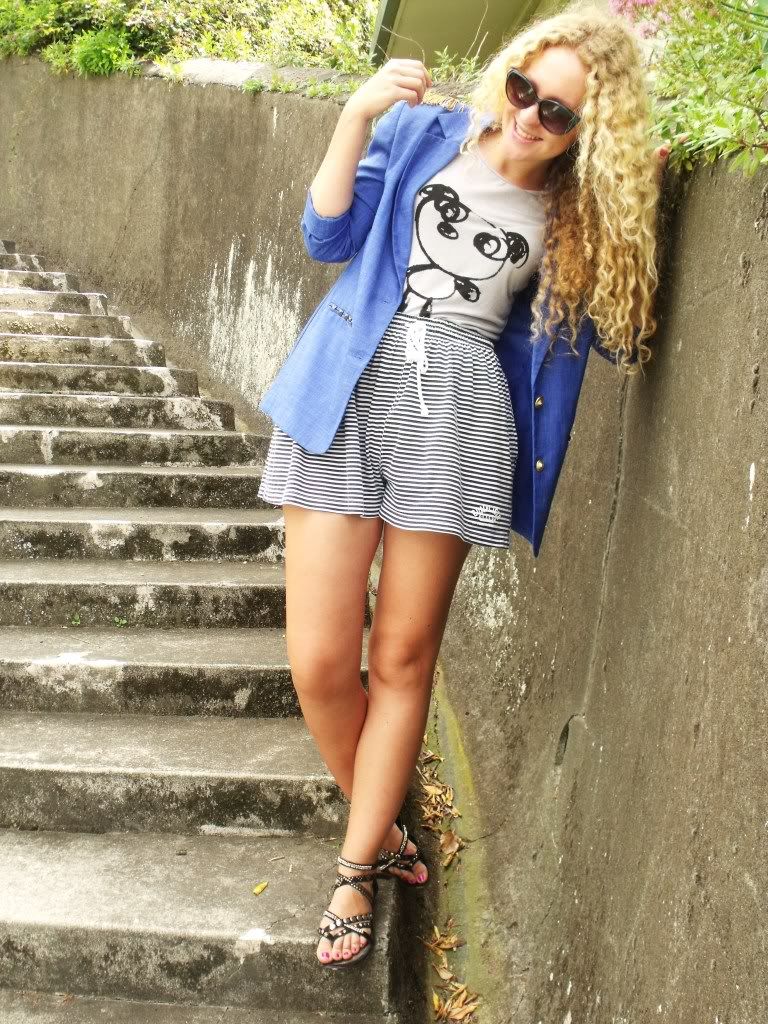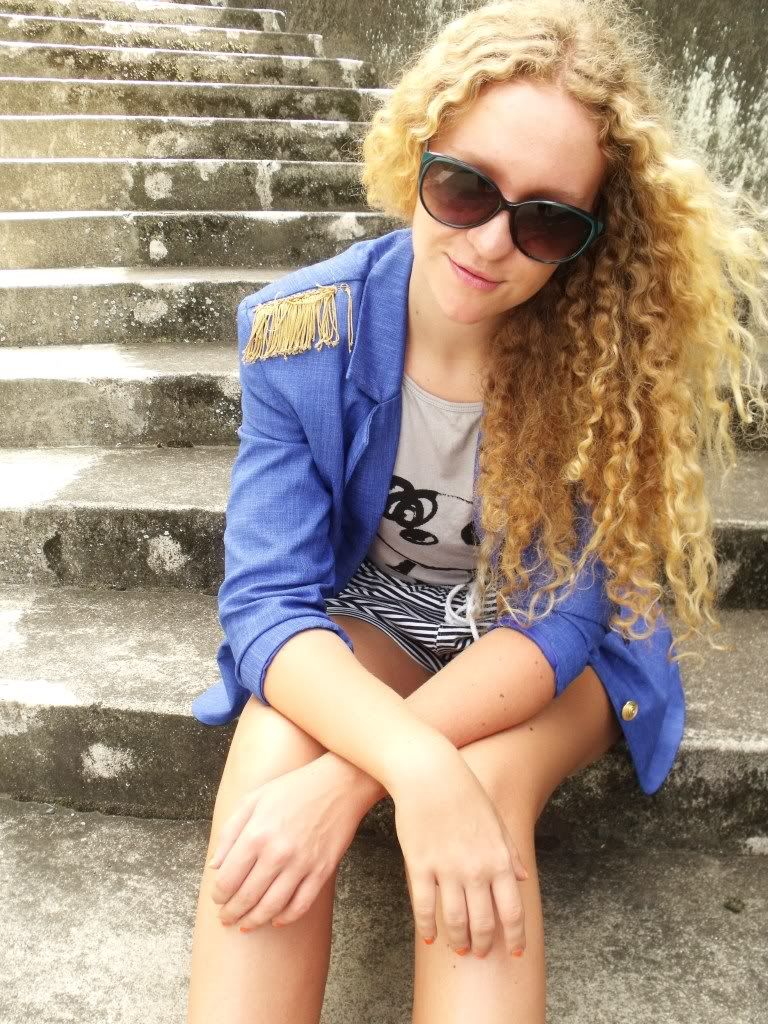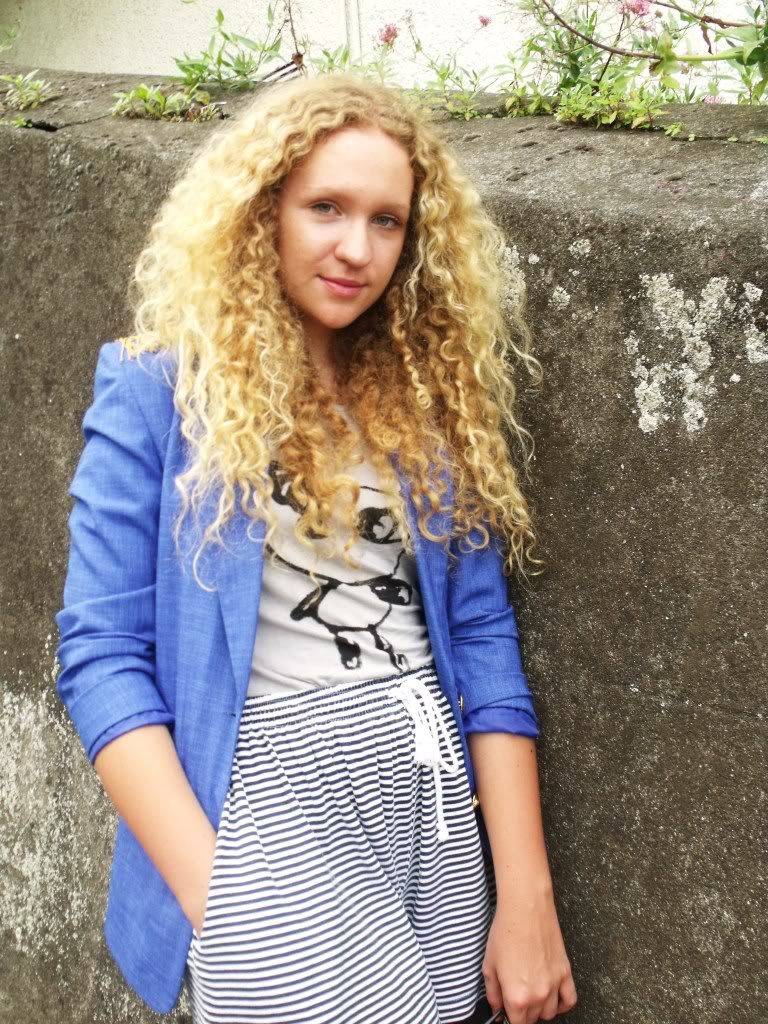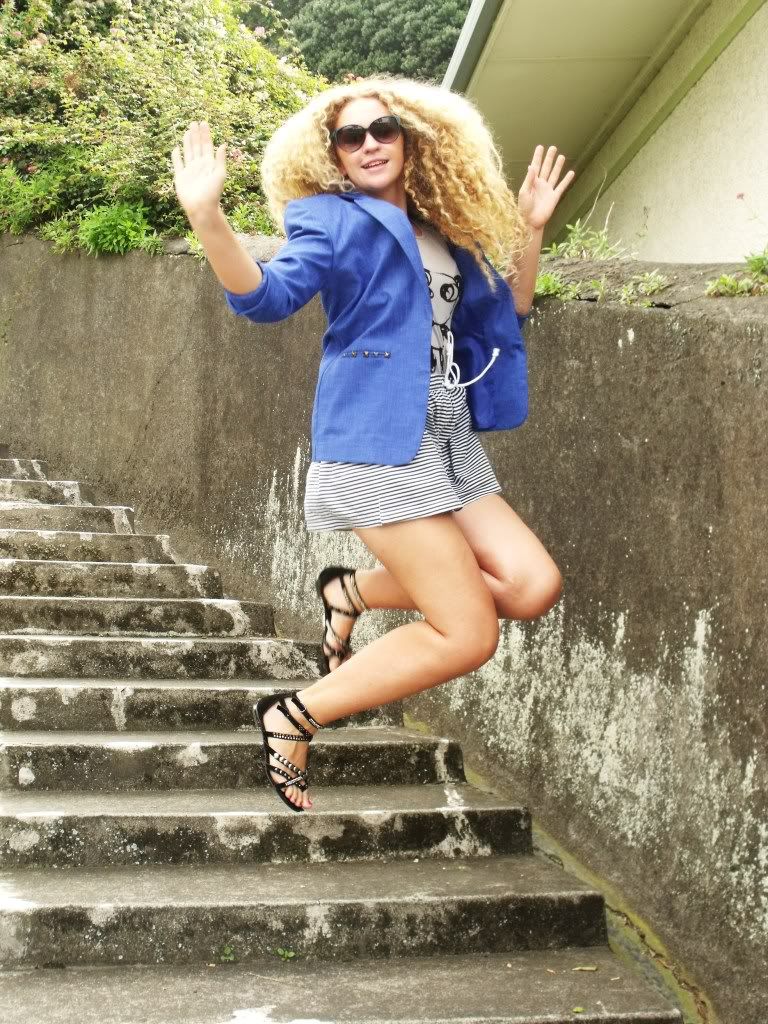 JUMP! Ahh jumping shots are so much fun!
Me and my friend booked some bus tickets for a trip to the capital city of New Zealand. This is sooo exciting! It's a first time for us travelling without our parents. As my friend said we are the " travel virgins" ahah too true!
Have a good day - GOODLE X