Oh you guys!I Can't believe my luck! I had finally found the perfect pair of round sunglasses that i've been lusting after for aaages. These are the knock offs- Chanel half tint sunglasses. They feel so buzzy when you put them on, i always have to look up if i want to see something in great detail! Haha.
I also had found a very cute pastel pink blazer, i wore it over a stripey bodysuit and my baggy high waist shorts.
My mum the other day surprised me with these new bronze chucks by Levis Strauss, they are shiny(!) and so comfortable. Thank you mummy :)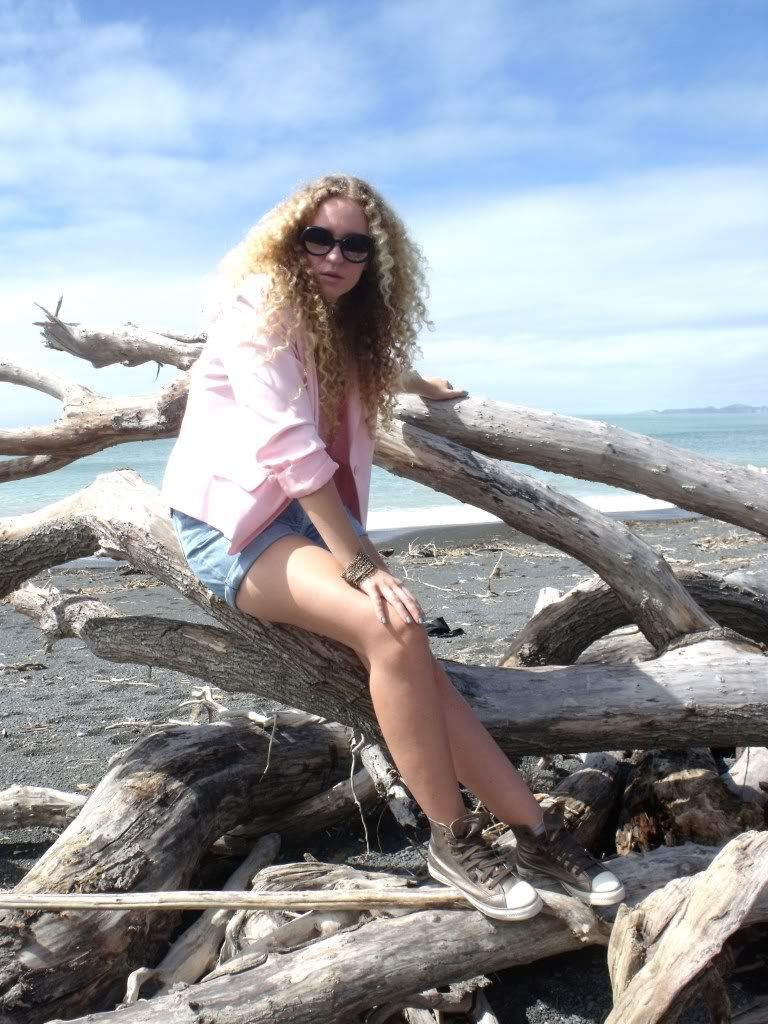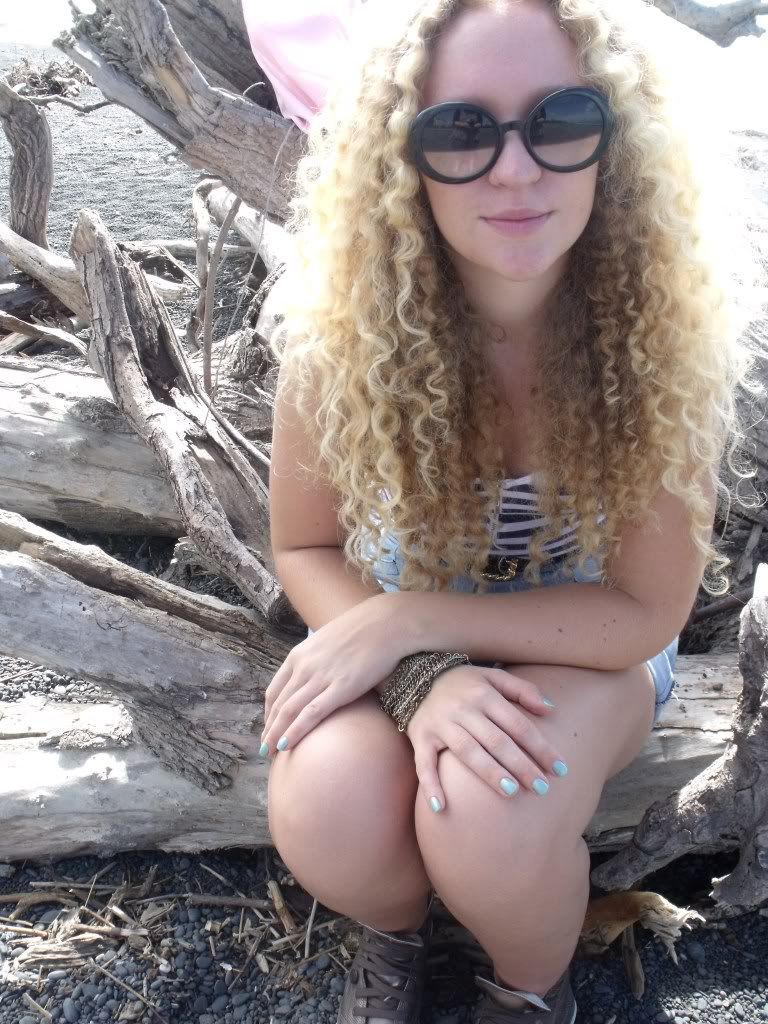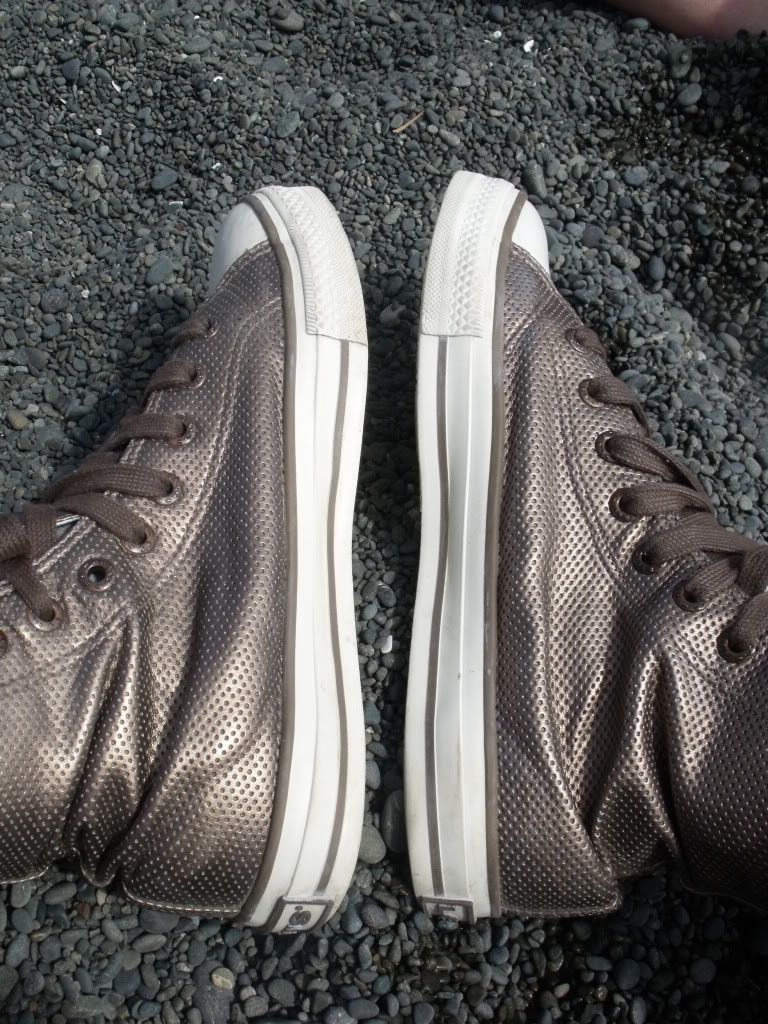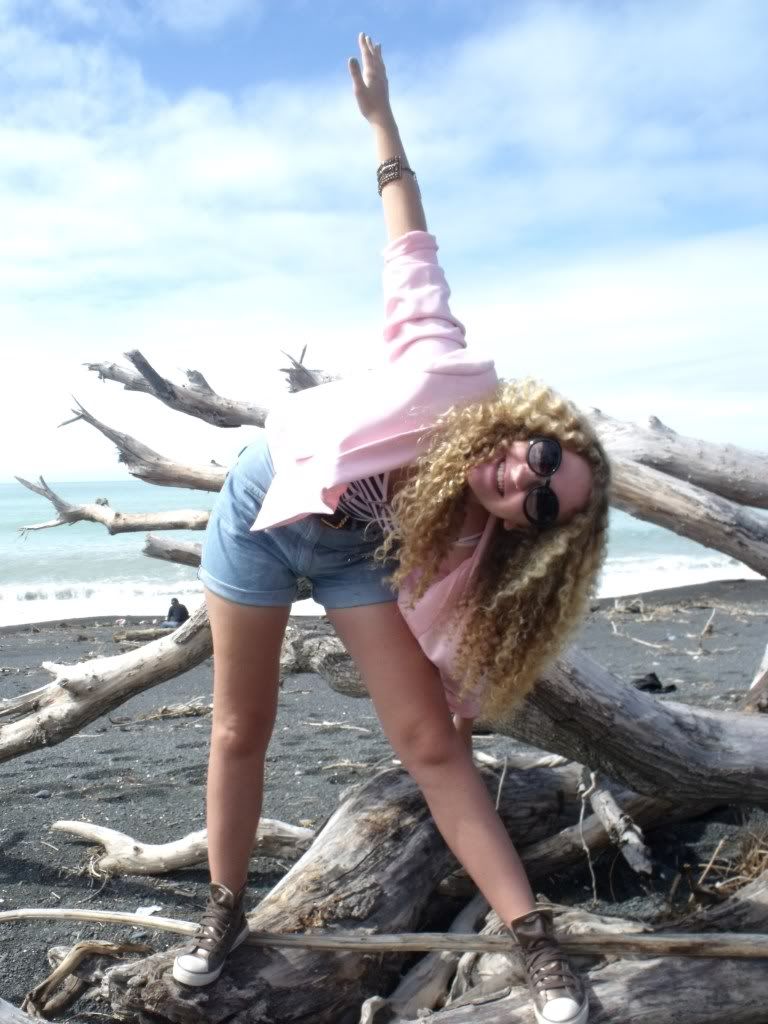 Ahhh so much for me getting excited about winter and layering! I think summer is back for another couple of days!
GOODLE X