And this time it's not going to be my dad singing this Rolling Stones song!
Not so long ago i was reading an old issue of Vogue and was inspired of how to "wear denim" , so i thrifted myself this chambery shirt and paired it up with my faux leather mini.And just couldn't resist adding the knee socks and my purple boots for the more edgy look.

What do you guys think ?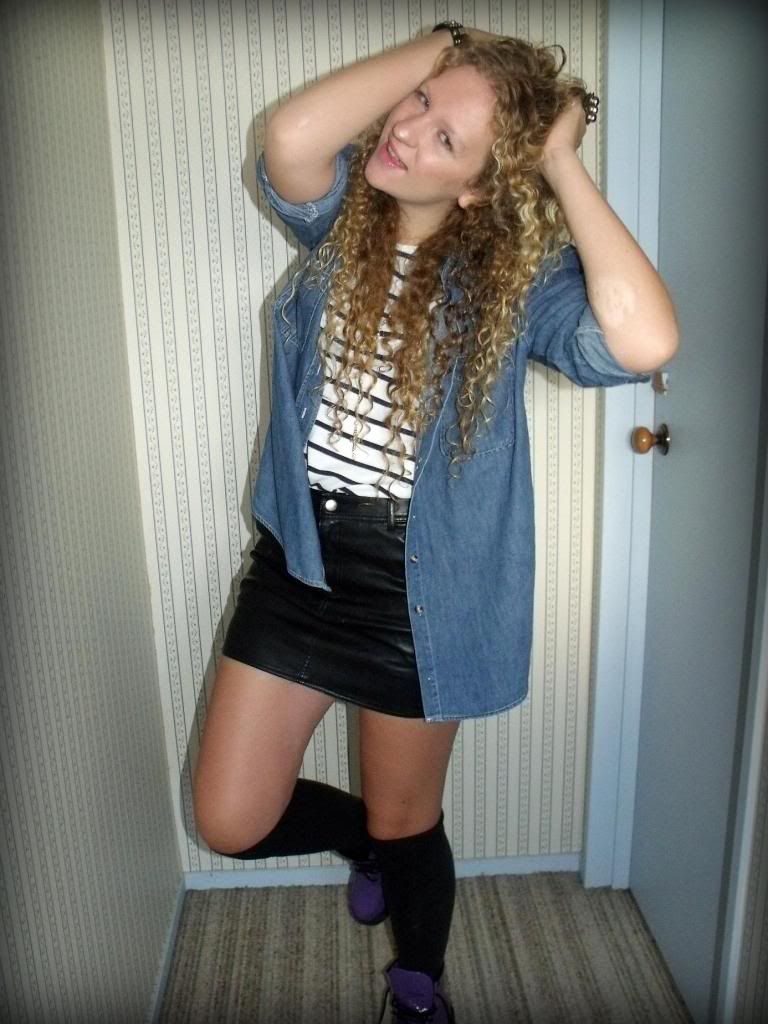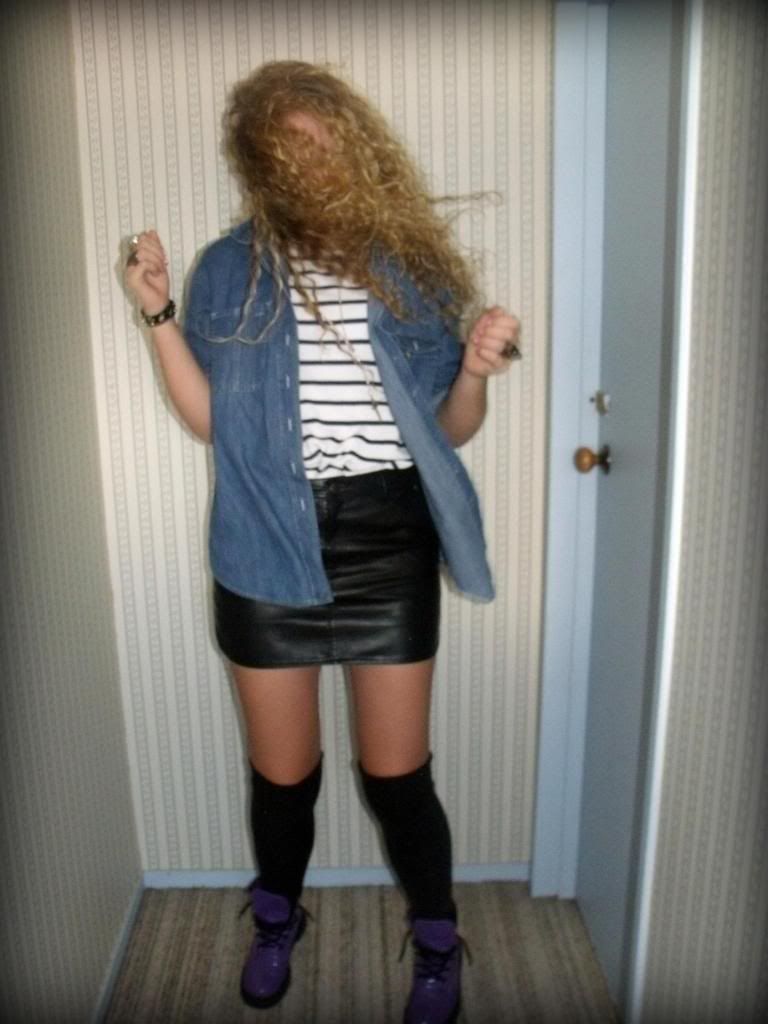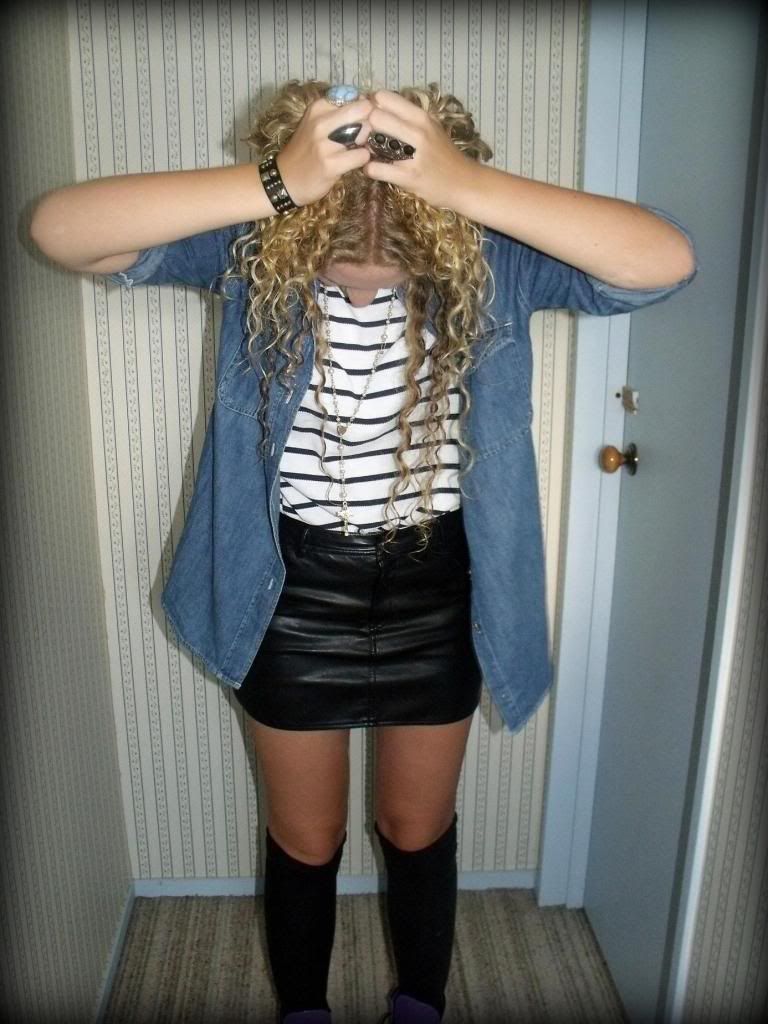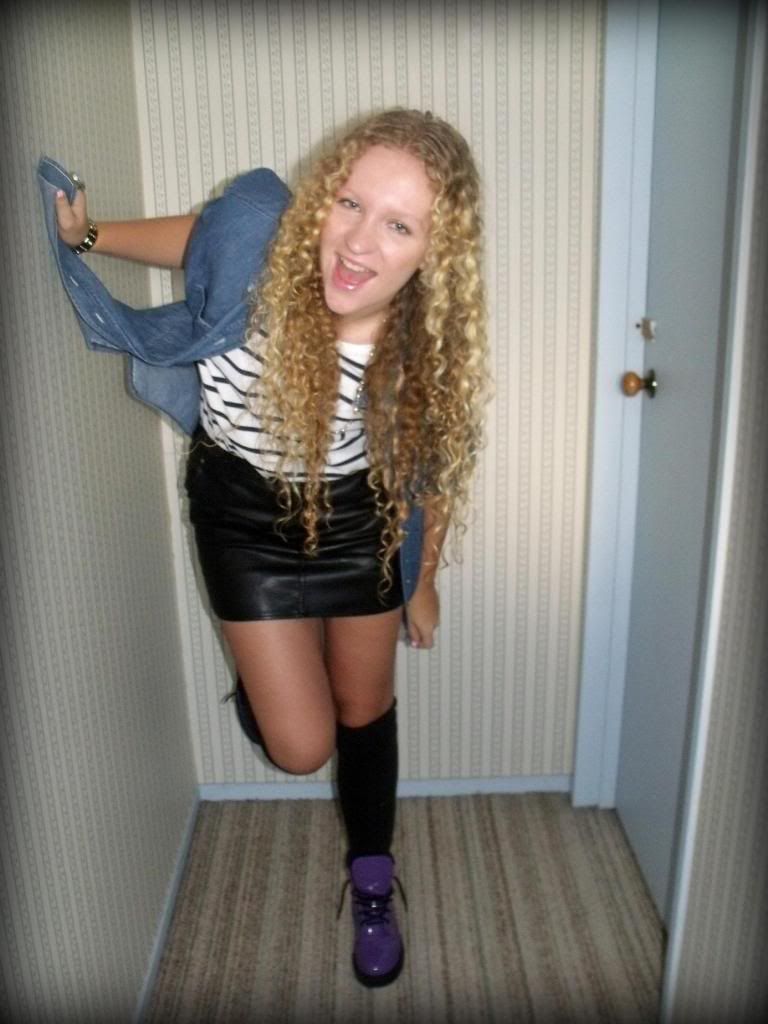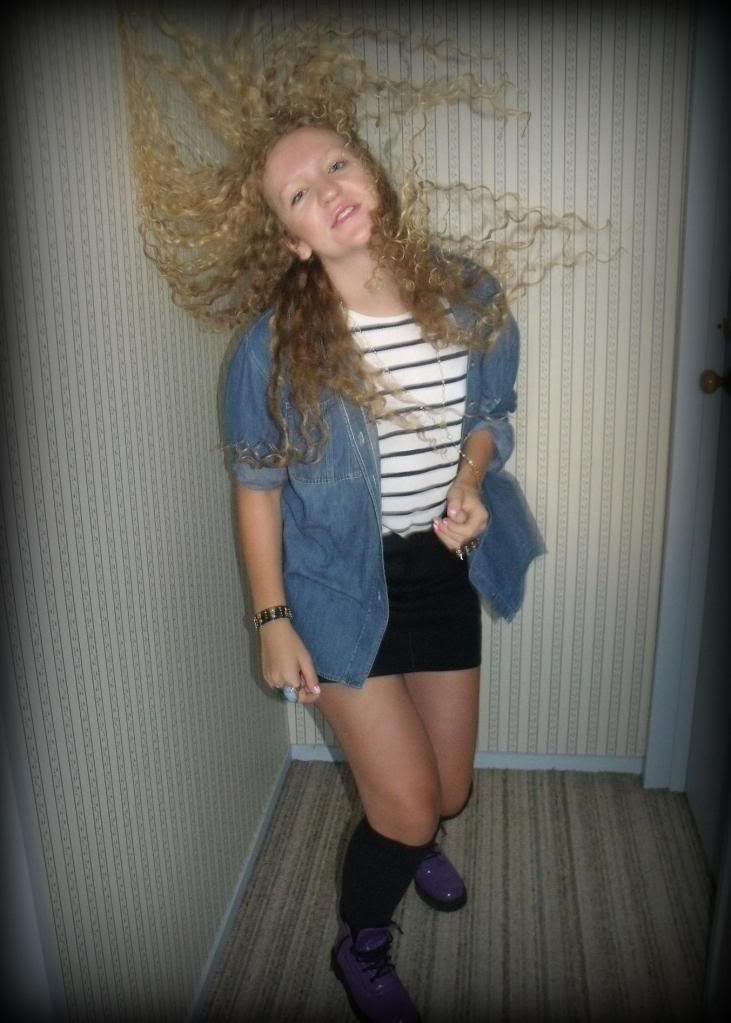 As you can see i'm making a few changes with my blog to make it look a bit fresher :) And also underneath every post you can judge it, by clicking on those little boxes , so please do :D
HOPE EVERYONE WILL HAVE A FANTASTIC WEEKEND `
Ciao
GOODLE X