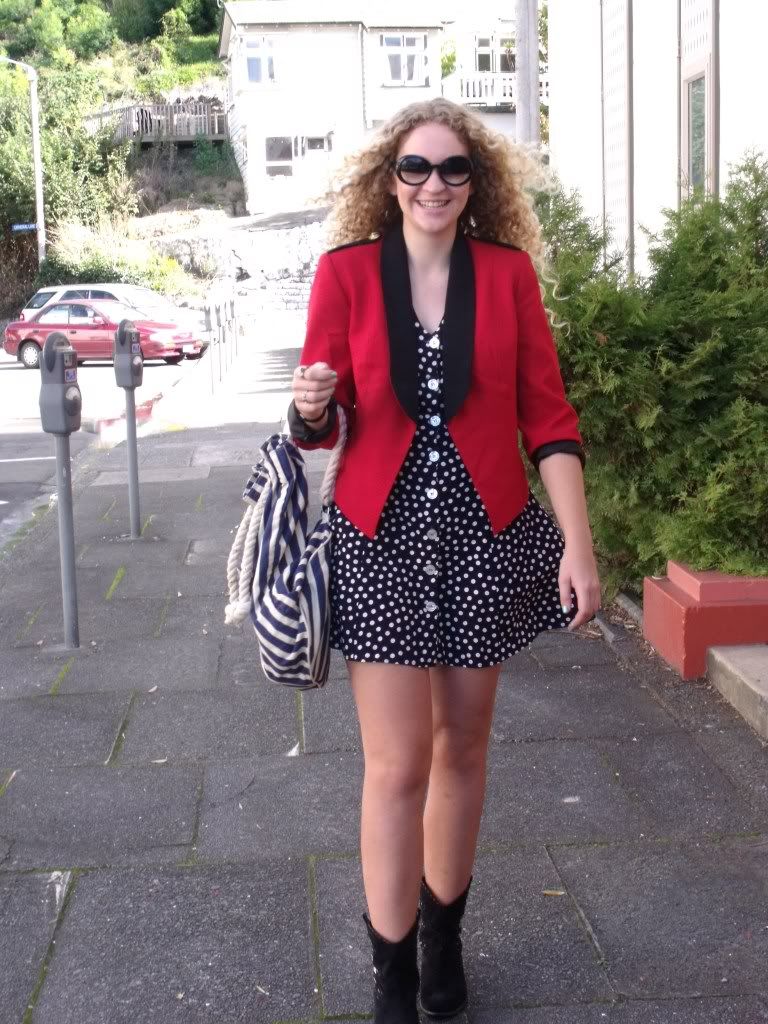 I can't believe its May already! In 5 days it's going to be my 18th birthday. I actually think my bff is more excited than me, just because we can FINALLY go out clubbing together. :D
And just a few seconds ago, i learned that Topshop's first store had opened here in New Zealand! Do you know how jealous i am of the rich Aucklandiers? Man! I will definately have to move there!
This friday i had wore my defence jacket that i brought online. It is actually a real defence jacket! How cool is that?! It has that awesome sharp cut and cute anchor buttons.
And this was also the first time i wore my sailor backpack that i bought for such a shameful price. TWO DOLLARS. I love it dearly, it even has rust marks. Kind of makes even more special to me :)